Thriving and dynamic community
Night and day worship and prayer
Mission and kingdom focused
Together we can do this
As we move towards being 24/7 we will be having ever-increasing expressions of prayer & worship, in-person gatherings of fire, fun, food and fellowship and so much more as we join together to bring heaven to earth. Check out our schedule page for ways of connecting, do keep looking as we regularly update what's on.
If you would like to join us in this adventure, online or in-person, it would be great to hear from you, as whatever your story is this year we would love to walk it with you.
You can also be part of the journey in the following ways…

Prayer
If you are an intercessor who knows what it is to persistently stand in the gap day and night, we would love to invite you to run with us on this journey, please contact us for more information.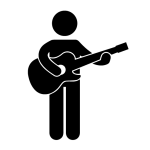 Tabernacle of David
If you are a worship leader, singer, musician, intercessor or prophet with a passionate cry in your heart to minister before the Lord and keep the fire of His presence burning day and night, then we would love to hear from you.